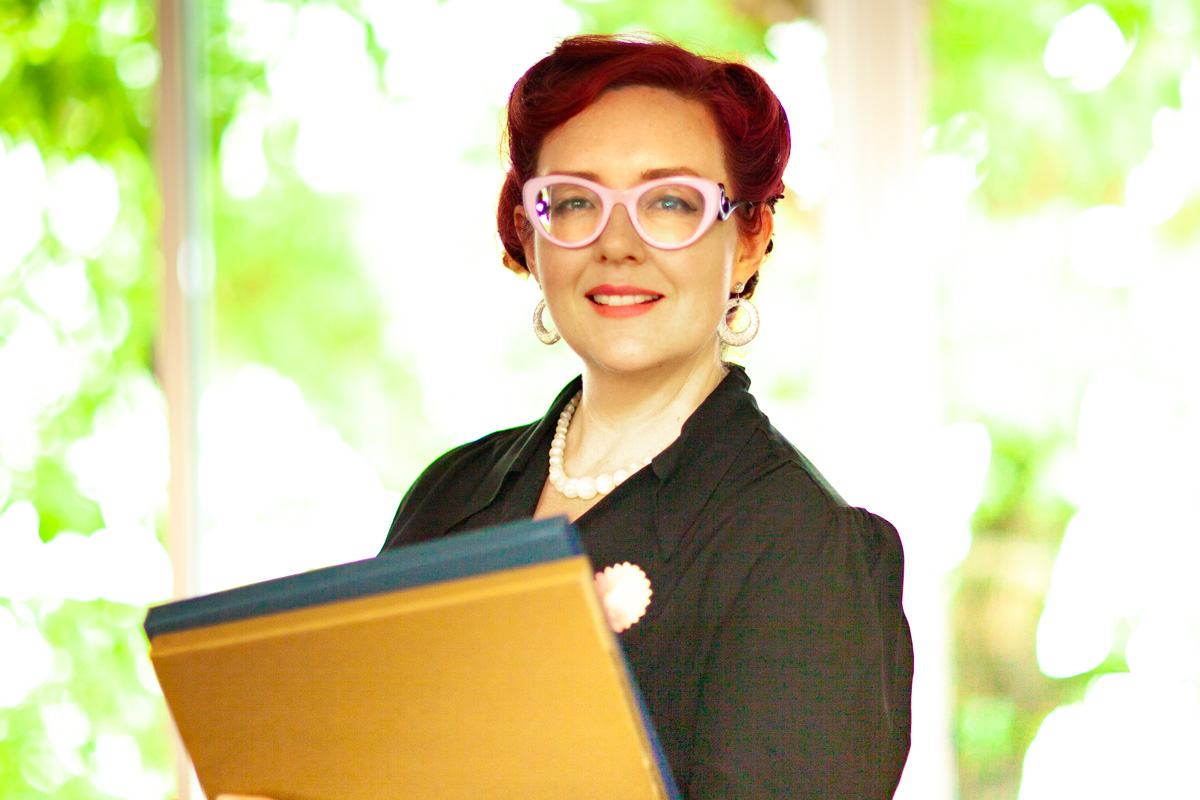 グラスプール ルーシー ハナ
GLASSPOOL Lucy Hannah
准教授
I love Japanese music (嵐!ラルク!), K-pop, and manga, so I make them part of my research. I hope my students will also have the chance to study something they love more deeply in my classes.
研究・専門分野
研究・専門分野
研究分野:Gender Studies, Media, Pop Culture
ゼミナール
ゼミナール
The World and Japanese Pop Culture
Pop culture media and practices create messages that can shape the way we think about the world and ourselves. In this course students use media analysis techniques, gender theory, etc. to  investigate how pop culture is used inside and outside Japan, and how this can affect our ideas about gender, race, politics, and who we are as human beings.
卒業研究のテーマ例:
Representation of working women in Japanese TV dramas
The meaning of 'genderless' in Japanese fashion and society
Race in Marvel's Black Panther
Influence of anime on the image of Japan in the U.S.A.
主な研究業績
主な研究業績
【著書】
| | | | | |
| --- | --- | --- | --- | --- |
| 題名 | 単・共 | 発行日 | 発行所名 | 備考 |
| Idols and Celebrity in Japanese Media Culture | 共 | 2012 | Palgrave MacMillan | Chapter title: From Boys Next Door to Boys' Love: Gender Performance in Japanese Male Idol Media |
| Transnational Contexts of Culture, Gender, Class, and Colonialism in Play | 共 | 2016 | Palgrave MacMillan | Chapter title: Making Masculinity: Articulations of gender and Japaneseness in Japanese RPGs and machinima |
【学術論文】
題名
単・共
発行・発表日
発行雑誌又は発行学会等の名称
備考
Simulation and database society in Japanese role-playing game fandoms: Reading boys' love "dōjinshi" online 
単
2013
Transformative Works and Cultures(12号)
Creating Transnational Fandoms: Adaptation of Japanese terminology among English-language dōjinshi users
単
2015.2
多元文化(15号)
【学会発表等】
| | | | | |
| --- | --- | --- | --- | --- |
| 題名 | 単・共 | 発行・発表日 | 発行学会等の名称 | 備考 |
| From Boys Next Door to Boys' Love: Gender Performance in Japanese Male Idol Media | 単 | 2011.12 | Idols and Celebrity in Japanese Media Culture Conference | |
| Engaging With Affect in Gendered Cosplay Performance: Crossplay vs. "Trans" Cosplay | 単 | 2014.8 | Participatory and Popular Culture 2014 Summer Conference | |
| 人文系学生に 学術論文の書き方を教える | 単 | 2016.2 | 東京大学(駒場)における英語教育の今 | |
| In a Spin: Expanding Norms of Gender across Sport and Pop Culture in Yuri on Ice | 単 | 2017.2 | Gender, Sexuality, and Sports: GENA Transnational Conference | |
| Masochistic Masculinity: Disrupted outlines and the grotesque in early 2000s visual-kei | 単 | 2017.6 | Body Image in Popular Culture: GENA Transnational Conference | |
| Gender/Sexual Ambiguity in Cosplay: Japanese Youth Culture in Asian Community | 単 | 2019.2 | One Asia Foundation Seminar Series, Universidad Complutense Madrid  | |